I never get sick. Ne. ver. I'm sure you know what I mean.
After years of exposure to deadly children germs, one becomes immune in such a way that even a visit to the local influenza clinic where licking table tops is the main activity, one never becomes ill.
Buuuuuuuuut.
I did...
get sick...
Now, luckily this nasty bug waited until Sunday to appear since I attended my
very first
blogger meet up on Saturday! It was wonderful!!
But I admit.
I was really nervous to meet the other bloggers! I mean, I read their blogs and feel like I know them, but they don't know me and that translates into a bit of a stalker-esque situation.
Plus I wasn't really sure what to expect!
Would it be super-serious? With binders and microphones and a flag salute??
Or would it be wild and crazy? With everyone laughing and dancing and knowing-each-other jubilation?
Okay, I knew it wouldn't be like
that.
But I was nervous nonetheless.
We met a Red Robin in So Cal, sat outside in 4,000 degree heat, and each drank about 19 iced teas.
We all wore adorable, I-could-never-make-even-if-I-
did-
have-a-personal-laminator name tags by
Michelle from Apples and ABCs
...
... and took notes on the cutest I-didn't-even-know-scrapbooking-paper-and-a-glue-gun-could-do-that note pads that
Tammy from Fluttering through First Grade
brought to us.
And we talked. A lot. We also likely disturbed a couple near us who (hopefully) were on at least date six.
And even though I was one of the newbie bloggers, these fabulous ladies made me feel welcomed and wonderful. If you don't follow them already, you should!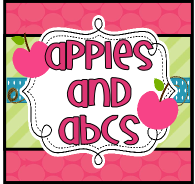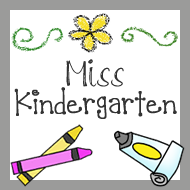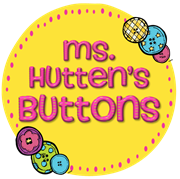 But mostly, being around such talented, dedicated teachers was incredibly inspiring. (Not to mention reassuring considering I'm not the only one who nerds out about teaching stuff!) I am certain that knowing these ladies will make be a better blogger and an even better teacher.
And even though I almost ran over
Fran from Kindergarten Crayons
in the Red Robin parking lot, all in all, it was a great afternoon. (I was distracted by the balloons!)
I can't wait for the next one, when
I will bring a camera
I will try hard to remember to bring a camera, which I'm awful at on most occasions.
Hopefully my driving skills will not exclude me from invite.