Several weeks ago, during the huge Cyber Monday sale, I blogged about
Casey at Second Grade Math Maniac
's new
Take Home Math Kits
. I basically said I wanted them. Bad.
I might have even cried a little...
Well, she must have felt really sorry for me! ;) She asked me to try them and tell her what I thought. Score!!!
(I mean truly, score for me. We all know how awesome this girl's stuff is, right??)
The timing couldn't have been more impeccable. We've been hard at work
adopting CGI
and the structure of that really calls for math games. Not only that, but it's hard to coordinate homework, since some of my students are working on different things.
The
Take Home Math Kits
are great because I can introduce them as math centers during class and I can send them home for review. There are 24 games in the kit and they cover a range of important primary skills -- good for first and second, no doubt.
I chose five games to use during Math Workshop. My kids were so excited when I showed them how to play!
I printed the sheets onto cardstock and laminated everything at Lakeshore. I wanted to use card stock because I think they'll last longer -- and these are the kind of product that you definitely want to last for a long time.
Casey suggests storing the games in large envelopes. I didn't have any, so I used gallon-size Ziploc bags. I made sure to include the directions so that both parents and kids can play when I send them home.
The directions were very easy to understand - and I didn't have any confusion. That meant my kids worked independently which is exactly what I need during Math Workshop.
Double or Nothing Dinos:
This game is played like Memory. It's really colorful and the pictures are super cute. You can also teach the kids to play 'Go Fish' style, so the cards are versatile. It's like two games in one! Awesome.
Kitten Cover Up:
This is one of my personal favorites. It might be because I love cats, but I also love games that reinforce addition and subtraction skills. Mental math is a big challenge for second graders and mastery is key for our advanced skills. This game is perfect!
I kept the small pieces in a snack-size Ziploc bag and instructed the students to count the pieces before and after game play so they make sure not to lose any. I guess I'm really attached to those cute blue and green pieces... :/
Place Value War:
The great thing about this game is that more than two kids can play. My kids can always use more place value practice. This game was a hit!
Pet Shop Challenge:
This is the game that I would play over and over if I was still a second grader. I loved playing store! I only printed and laminated one of the recording sheets, but I need to make three so that all the students have one. They used their own sheet protector white boards, but they all wanted that cute recording sheet!
I also added some dice. Whatever they rolled was the amount of money they had to spend. (If they rolled 8, they had $80.)
Mooooove It Subtraction:
Adorable!!! Another great math fact game. Even my highest achievers were super engaged playing this. The slight competitive aspect of moving the other person's piece was really fun.
I admit that I modeled it a bit longer than usual because I was having so much fun myself.
The quick and dirty:
- Cardstock
- Laminate
- Make two or three recording sheets for Pet Shop
- You can store in a gallon size zip loc.
- These games are awesome!
- I know what I'm doing over break. :) Prepping more!!
So go grab these awesome games at Casey's TPT Store. She's having a sale that ends today, so you can snatch them at a great discount!!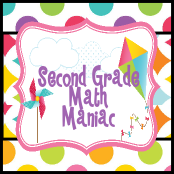 Thanks for stopping by, friends!!!