Happy Tuesday! At just shy of 11:00pm, it's
still
Tuesday here in Cali for a teeny bit. My sleep schedule is funkdafied! But it's not too bad -- it gives me lots of excuses to search for cute teacher stuff. And excuses to fill my
Amazon
cart! (Oh Prime, how I love thee.)
So tonight, while on the hunt for some creative back to school ideas, I stumbled across a linky party over at
First Grade Found Me
!
Chrissy is hosting a linky to share our favorite back to school picture books. And what a great idea that is - with perfect timing, too! I just love this idea, so I'm joining in on the fun. Hopefully you will to, so I can snag some more read alouds for August.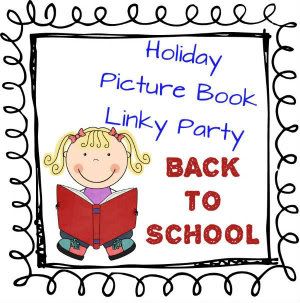 One of
my
favorite back to school reads is 'The Dot' by Peter H. Reynolds. It's a sweet story about a little girl who gets inspired to express herself.
It's a lovely book that really touches a teacher's heart, too. It reminds us that believing in a student can help them believe in themself.
What are you favorite back to school reads? Head on over to
First Grade Found Me
and link up to share!